Starting a Business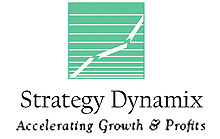 Are you are interested to pursue a new venture - whether corporate or start-up? Then Strategy Dynamix, LLC is an excellent resource to get you moving in that direction. Sylvester DiDiego, Managing Partner of Strategy Dynamix, LLC assists entrepreneurs and executives to clarify vision, validate markets, rapidly prepare investor ready business plans and to execute for success. Sylvester has guided hundreds of people walking in your shoes to commercialize and grow businesses in many sectors and geographies. Learn more at www.StrategyDynamix.com.
---
Improving your Hiring

SkillSurvey, www.skillsurvey.com, pioneered the concept of web-based reference assessment and was founded on over 25 years of research in job competency modeling. We know what behaviors and skills correlate with success in any given job. So, we help you ask the right questions...of the right people...under the right conditions to uncover what you need to know about each job candidate.
As the industry leader, SkillSurvey supports clients in more than 100 countries across diverse industries ranging from Healthcare to Manufacturing, Retail, Finance and Professional Services.
---
The Better Mousetrap

Is it time for a change? Considering a new job? GetInterviews will help you create the updated you. Rated one of the top resume writing sites, GetInterviews provides a critique of your resume and gives you an overview on how to improve your written image. For a fee, they will work with you to develop a better resume. To submit your resume for assessment, click here.
The Renaissance Person

If you have ever missed out on a critical opportunity that you knew you had all the right credentials for, it was because your resume did not communicate it. Jackson Stevens Résumés invented and then trademarked a 7-dimensional résumé communication system. It is unlike anything we have seen before and has proven very successful for countless leadership candidates. Utilizing their unique process, they produce a genuinely powerful document.
JSR only employs former CEO's from the search industry. Each has more than 20 years of leadership experience in our industry. They don't make it their "goal" to develop an interview generating resume. They make it a practice. Through our association, JSR offers Acquis' referred candidates a free resume critique, during which you will quickly see what makes their resume system so effective. Click here to get your free critique. Make sure to tell them Acquis sent you!
---
Disability and Job Search

The Sierra Group, Inc. (www.thesierragroup.com) is an organization that helps candidates with disabilities connect to employers that are actively engaged in a diversity hiring initiative. As you engage in your job search process, you may benefit from having your information circulated through Sierra's network of employers. The routinely place candidates with disabilities in positions in the engineering, IT, finance, and pharmaceuticals marketplace. To view their candidate portal directly, visit www.recuirtdisability.com .
---
2nd Half Matters: Bringing Your Best to Life

2nd Half Matters, www.2ndhalfmatters.com,  works with people in transition, particularly those ready to retire, thought they were able to retire and now need to return to the workforce, those in mid-career or just beginning their careers and re-thinking life options.
Read 2nd Half Matters founder Steve Goldberg's biographical information. Steve has just published Finding the Upside: Practical Wisdom for Challenging Times, www.findingtheupside.org.